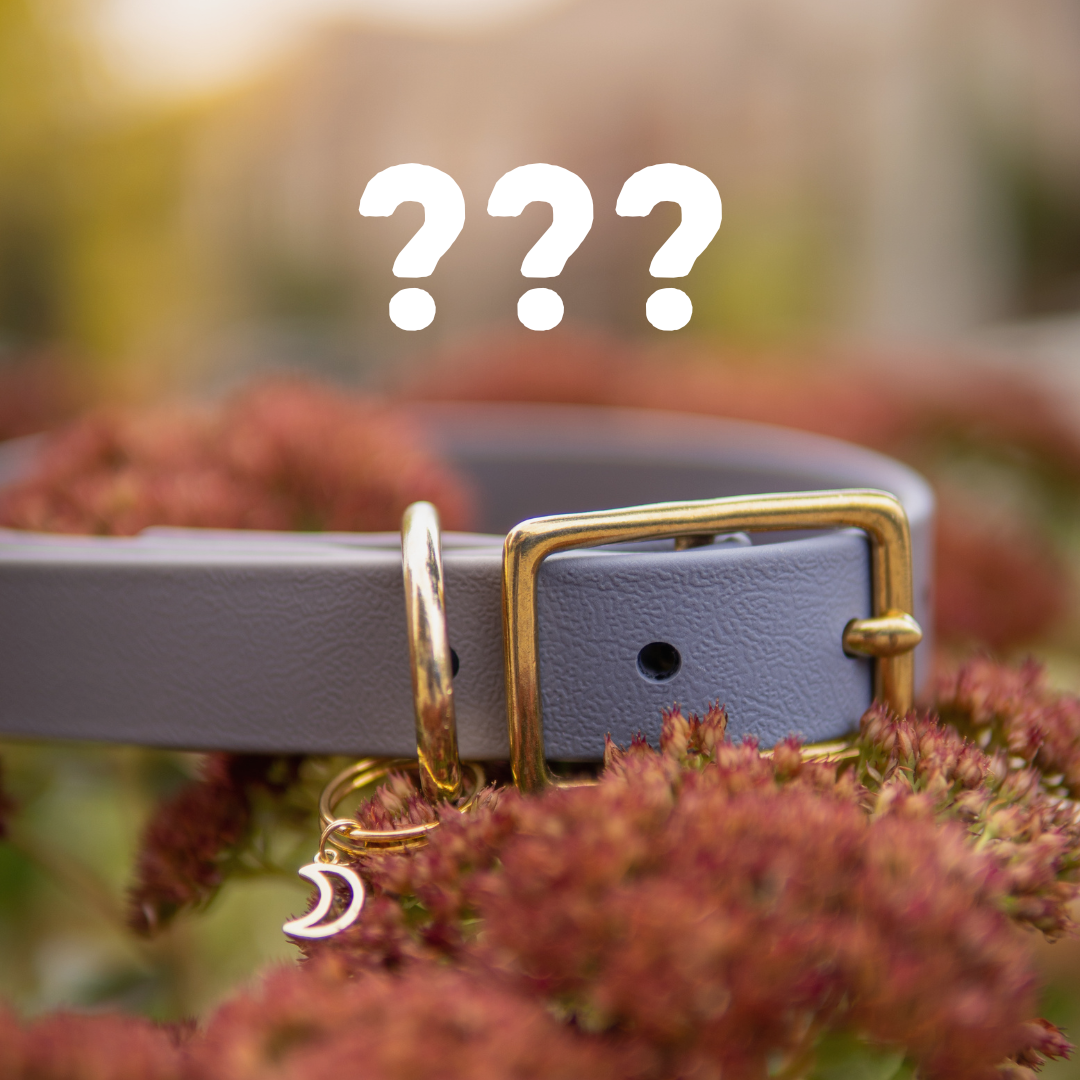 Mystery Biothane Classic Collars
Description
Mystery items are premade products - for example, instances where we made the wrong colour combo or used the wrong hardware.
Choose the length for leashes and the size for collars and handsfree adapters - the width/ hardware/ colour(s) will be a surprise! Leashes and handsfree adapters may be single tone or two colours. 

Since these items are premade there is a limited quantity available. We have most (but not all) sizes/lengths available. Once our premade inventory is sold mystery items will be set to out of stock. 
If you order multiple mystery items, there is no guarantee they will match - I will try my best to make your items cohesive but I cannot promise anything!
Use code BF2023 or your favourite ambassador's code to save a further 20% off the list price of these items. 
About Biothane
Biothane is a coated webbing material that is strong, flexible and lightweight.
It's also waterproof, stink-proof, and stain-proof, making it extremely easy to care for and clean. This makes it our material of choice for pups that love to swim or get dirty!
We use the "Super Heavy" Biothane for all of our leashes, handsfree adapters and classic collars which has a substantial and luxe feel to it. Our adjustable quick release collars and martingale collars use the "Standard" Biothane.
Care Guide
One of the best things about Biothane is how easy it is to care for and clean. Simply soak your gear in warm soapy water as needed. You can use an old toothbrush to scrub away any stubborn dirt. Rinse away any remaining dirt and soap residue with clean water.
Solid brass hardware naturally oxidizes as it ages. It can leave tarnish marks against the biothane, especially on the lighter colours.
To remove tarnish marks, we recommend using a magic eraser or a small amount of rubbing alcohol. Please ensure to thoroughly rinse your product with soap and water before using your gear again.
While Biothane is easy to clean, it does still get dirty. Please keep in mind that lighter colours will show dirt and tarnish marks more easily, and will require more frequent cleaning to keep looking fresh!
Mystery Biothane Classic Collars