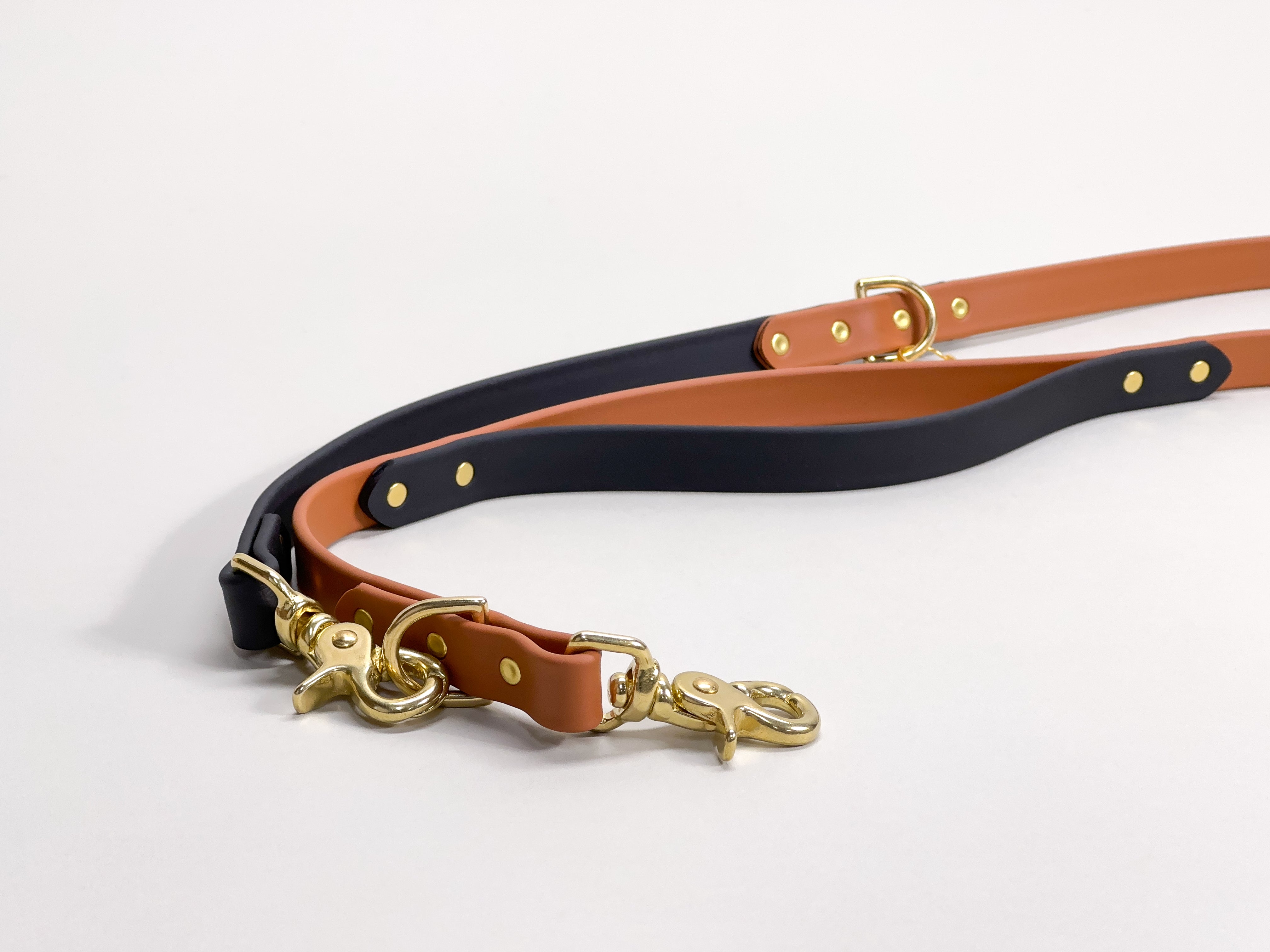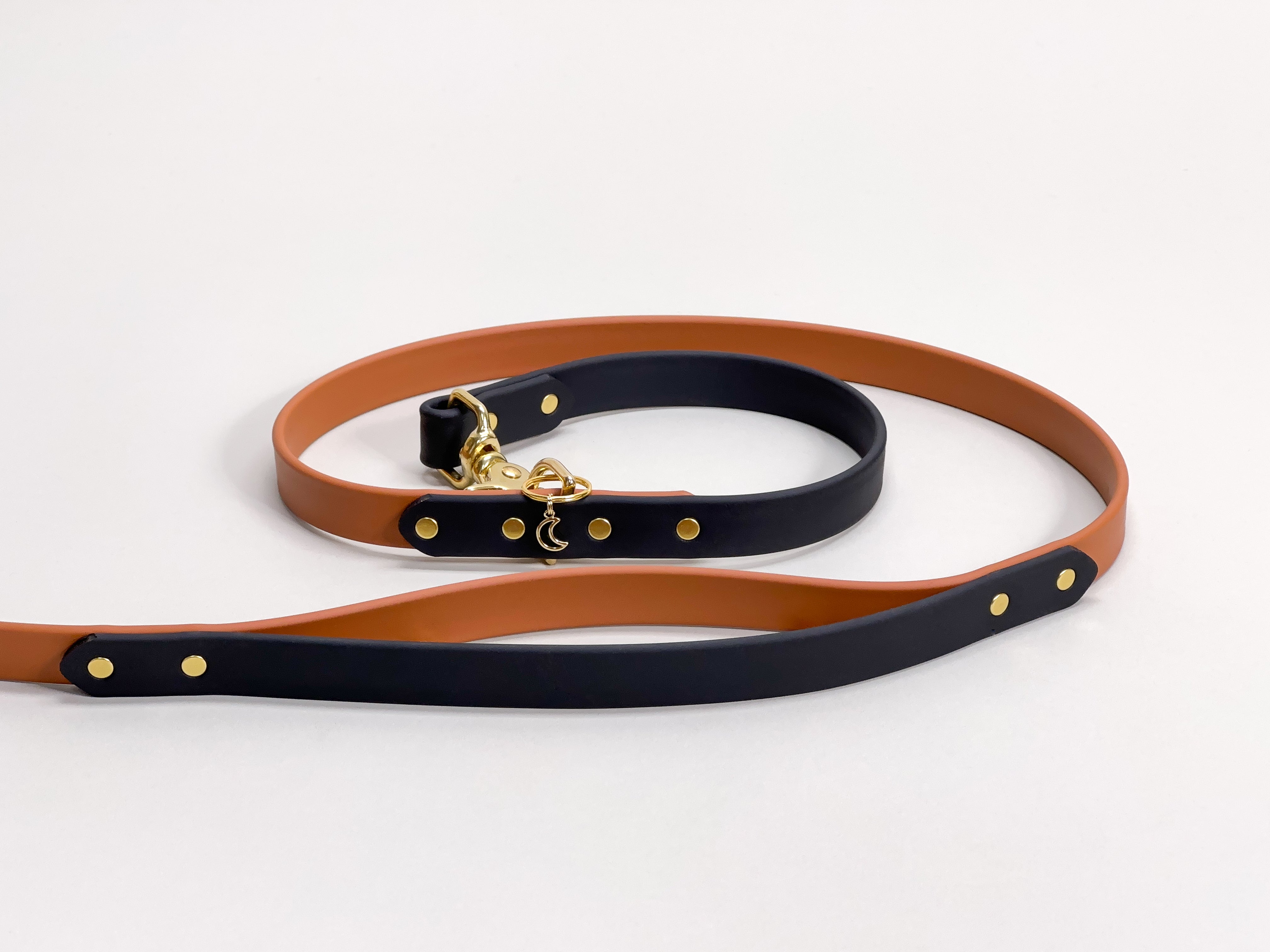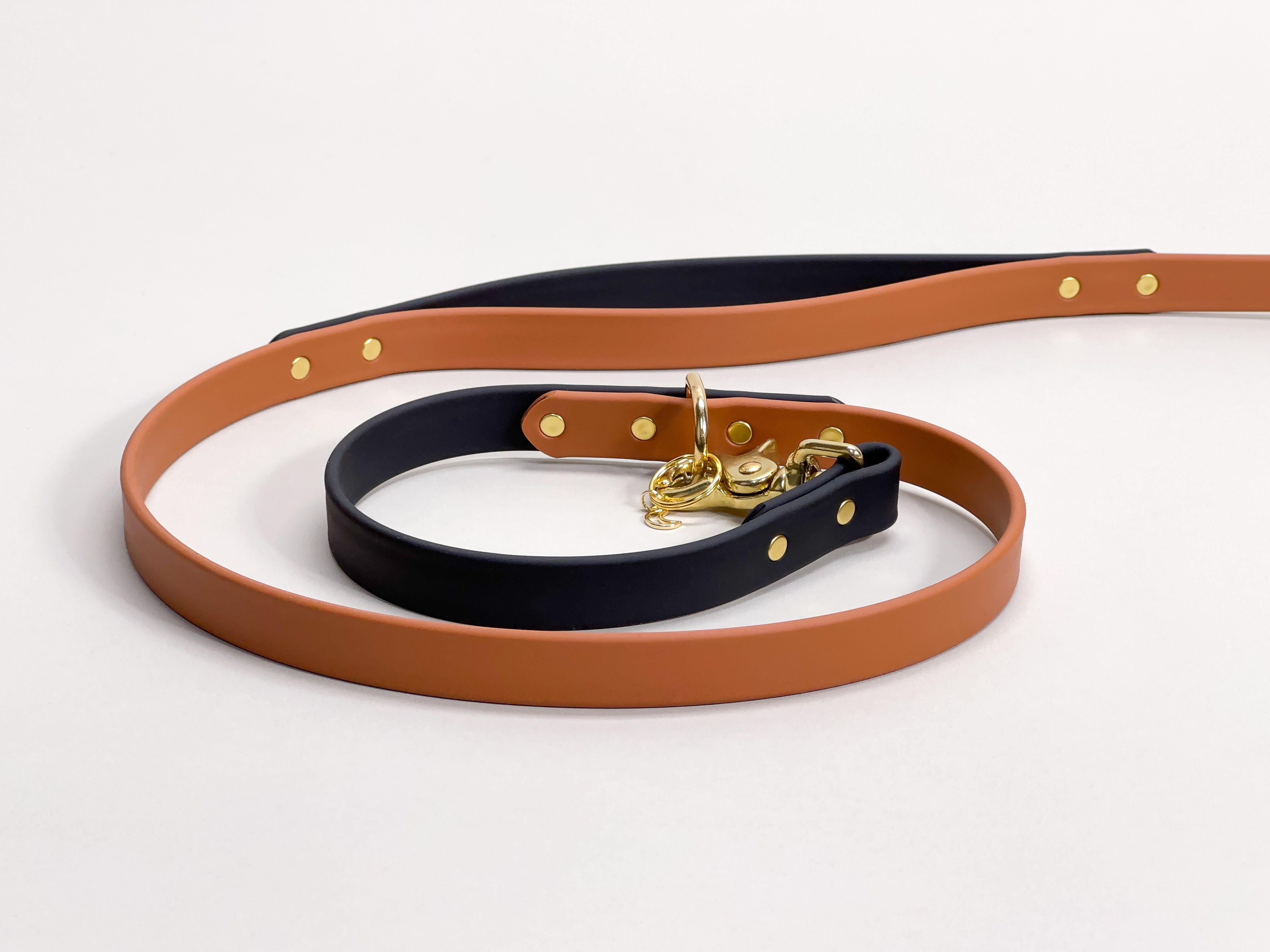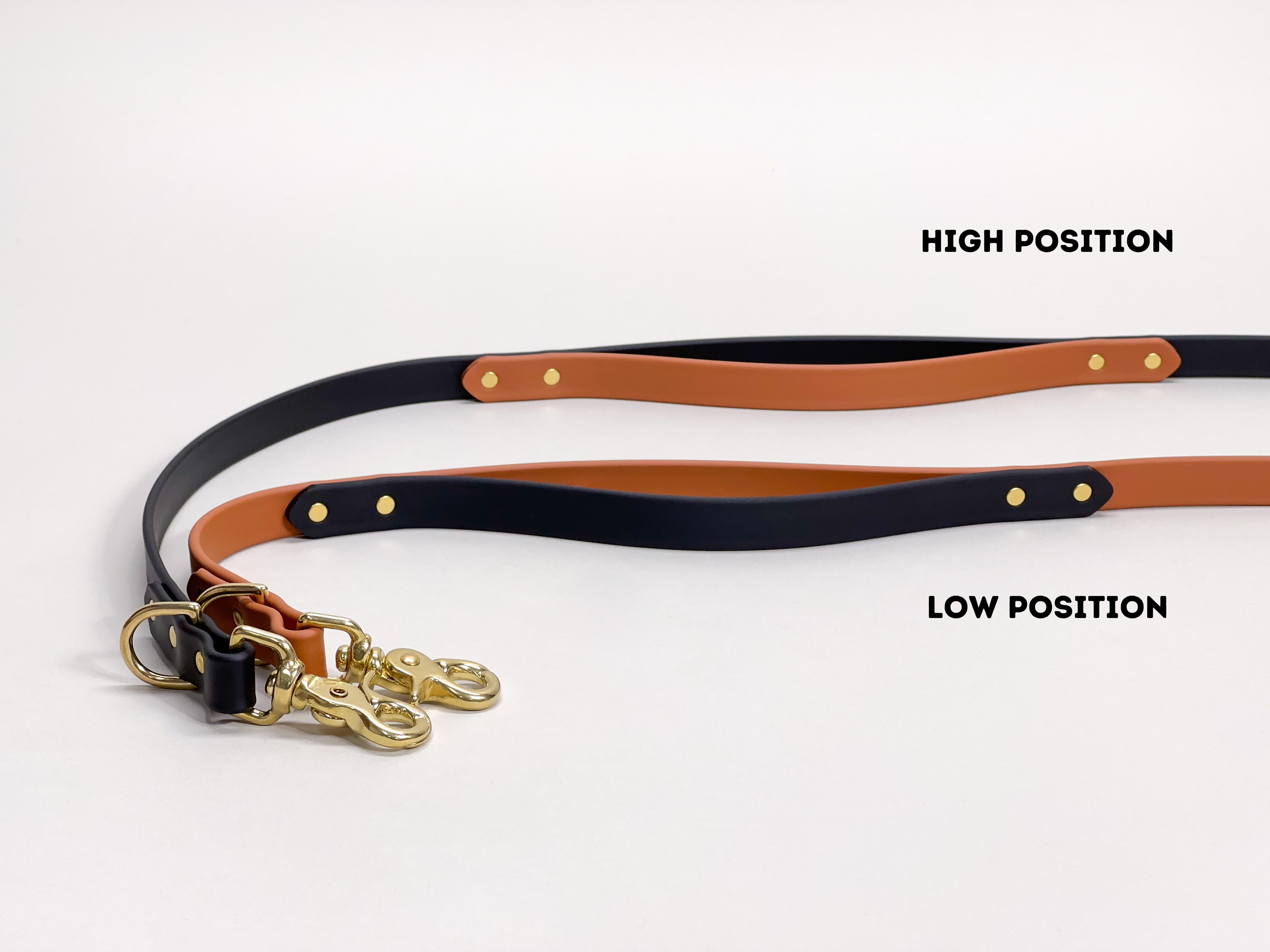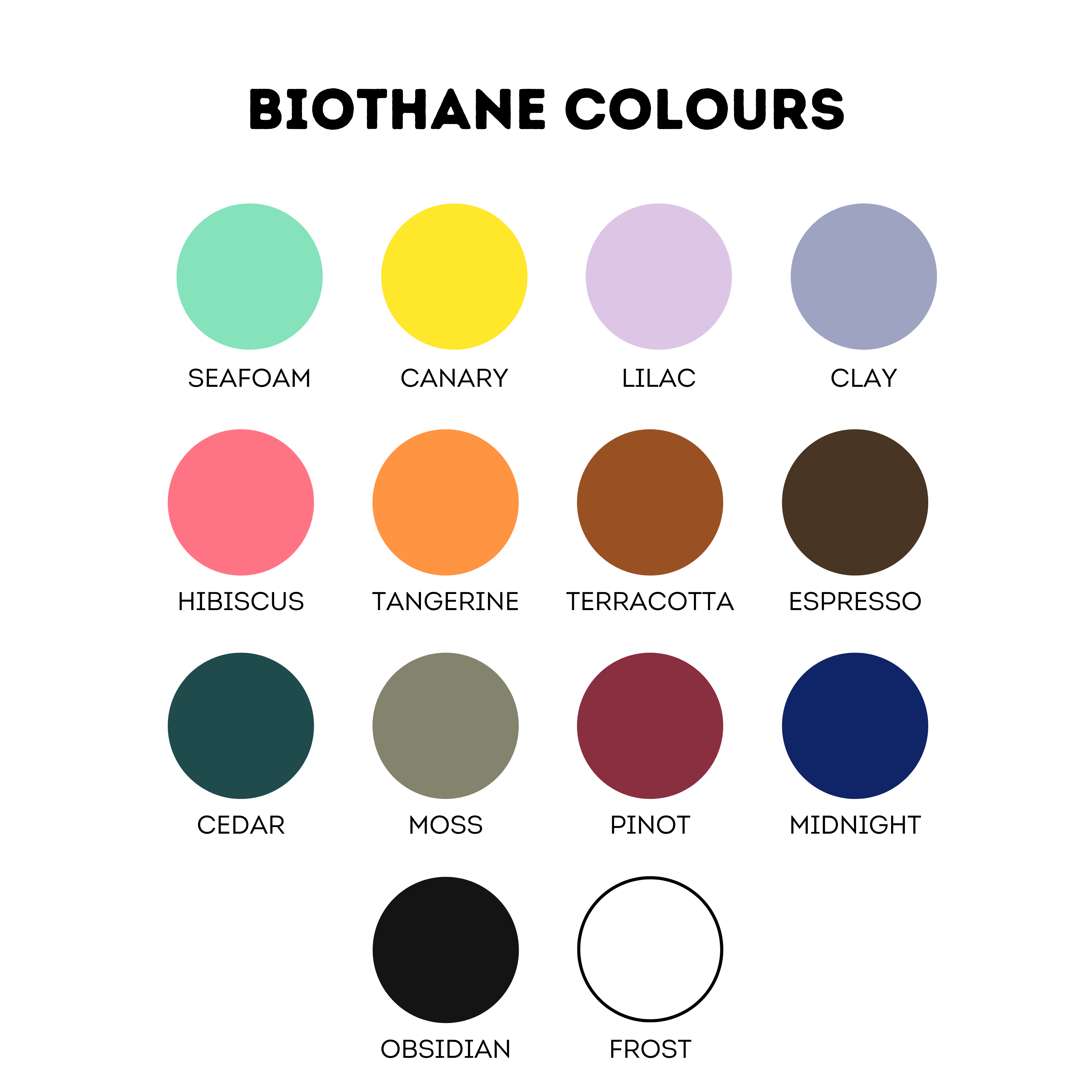 Biothane Traffic Handle Leash
Description
Upgrade one of our classic leashes to include a traffic handle, for those times when you need to keep your dog close by! We offer two options for traffic handles:

High position (top of traffic handle is approx. 28" from bottom of leash)
Low position (top of traffic handle is approx. 18" from bottom of leash)
Please note: the colour selected for the handle of the leash will also be used for the traffic handle.
Plus, you can still enjoy all of the functionality that comes with our classic leashes.
Proudly handmade in our Vancouver, Canada studio.
About Biothane
Biothane is a coated webbing material that is strong, flexible and lightweight.
It's also waterproof, stink-proof, and stain-proof, making it extremely easy to care for and clean. This makes it our material of choice for pups that love to swim or get dirty!
We use the "Super Heavy" Biothane for all of our leashes, handsfree adapters and classic collars which has a substantial and luxe feel to it. Our adjustable quick release collars and martingale collars use the "Standard" Biothane.
Care Guide
One of the best things about Biothane is how easy it is to care for and clean. Simply soak your gear in warm soapy water as needed. You can use an old toothbrush to scrub away any stubborn dirt. Rinse away any remaining dirt and soap residue with clean water.
Solid brass hardware naturally oxidizes as it ages. It can leave tarnish marks against the biothane, especially on the lighter colours.
To remove tarnish marks, we recommend using a magic eraser or a small amount of rubbing alcohol. Please ensure to thoroughly rinse your product with soap and water before using your gear again.
While Biothane is easy to clean, it does still get dirty. Please keep in mind that lighter colours will show dirt and tarnish marks more easily, and will require more frequent cleaning to keep looking fresh!
Our handsfree adapter converts your traffic handle leash into a waist or shoulder leash.
Biothane Traffic Handle Leash
"

We've always loved Strange Tails—the first leash I picked out for our dog because of the colors and durability. Plus, she is a pretty tall and long dog, so the 6-foot leash is a must. But trying out the traffic handle leash made it all the better. I had never thought of needing a traffic handle but it makes it so easy to keep a hold of our dog in crowds, by busy streets, or if there are other dogs around. It also makes her 80 lbs feel like 20. This is a MUST if you live in a busy area, have a reactive dog, or have a giant breed.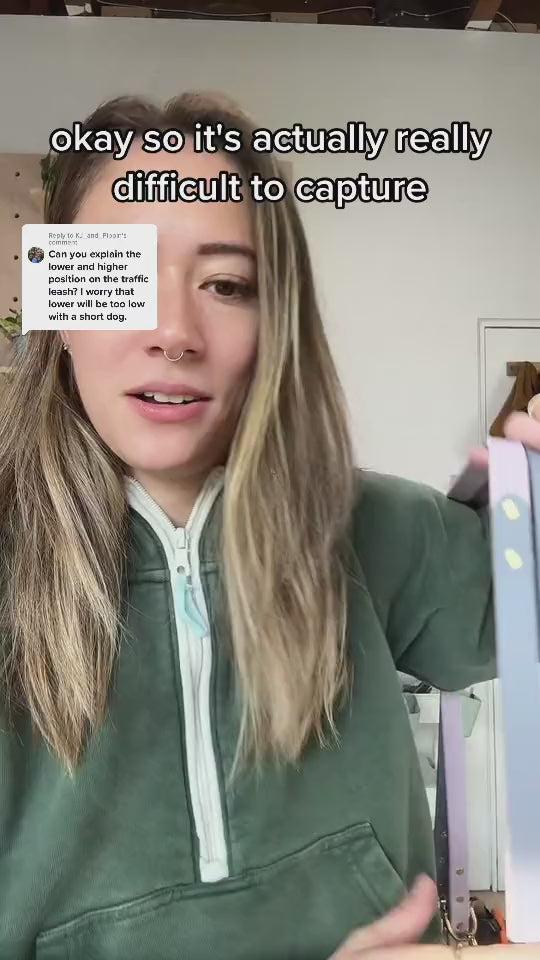 Amazing Leash set
I love this set! I purchased the leash and hands free walking attachment. Was definitely worth the price/wait! Love the colors and great quality. Very easy to clean
Best hands free leash!
Absolutely love it's customizable, adjust and makes it so my easier to walk with my dog and take them places with me. Having both hands free is great and the ajustable adapter is so convenient. Absolute must for active owners.
Absolutely love
We love how functional and stylish our new leash is! We get so many compliments on the beautiful cedar colour.
Handsfree and adapter
I love it! it keeps me hands free while on walks. My dog and I go on walks every day but there is a new dog in the neighborhood that attacked us and I feel alot better being able to have my "assistance" more accessible with both hands free! Also, its customizable colors is a 10/10!
Beautiful
I love my collar leash and body strap. Beautifully made and so functional. I am so pleased.