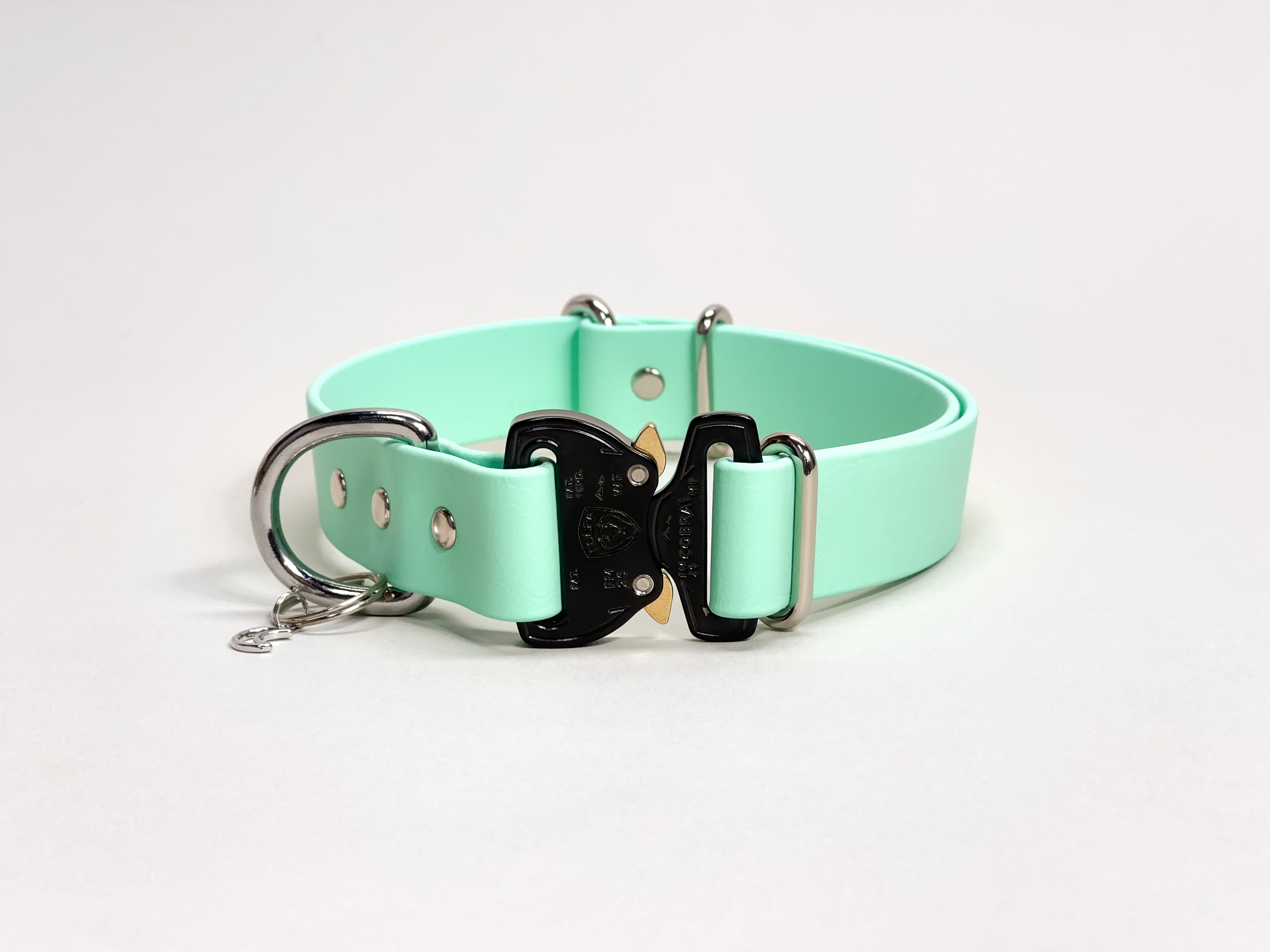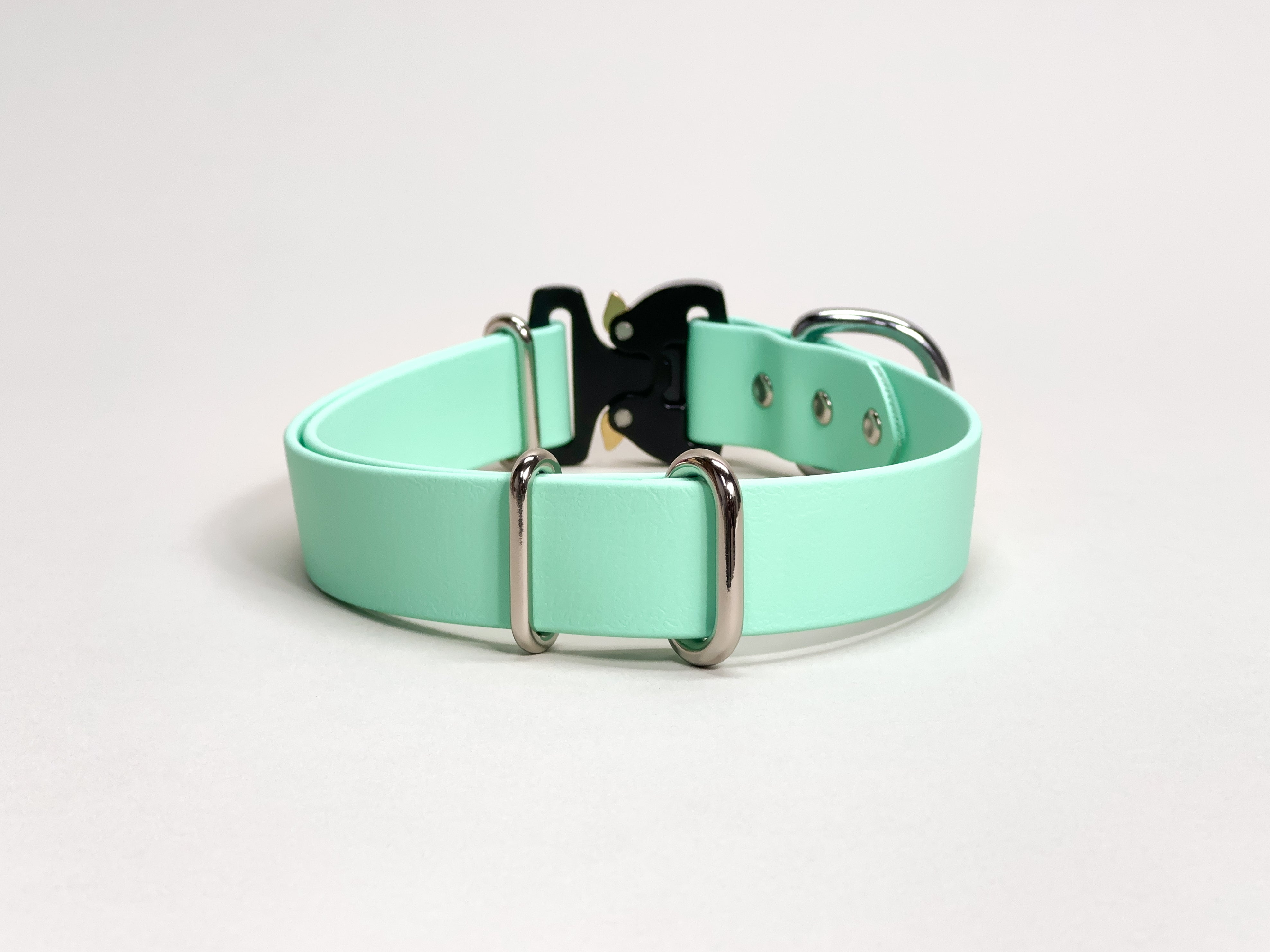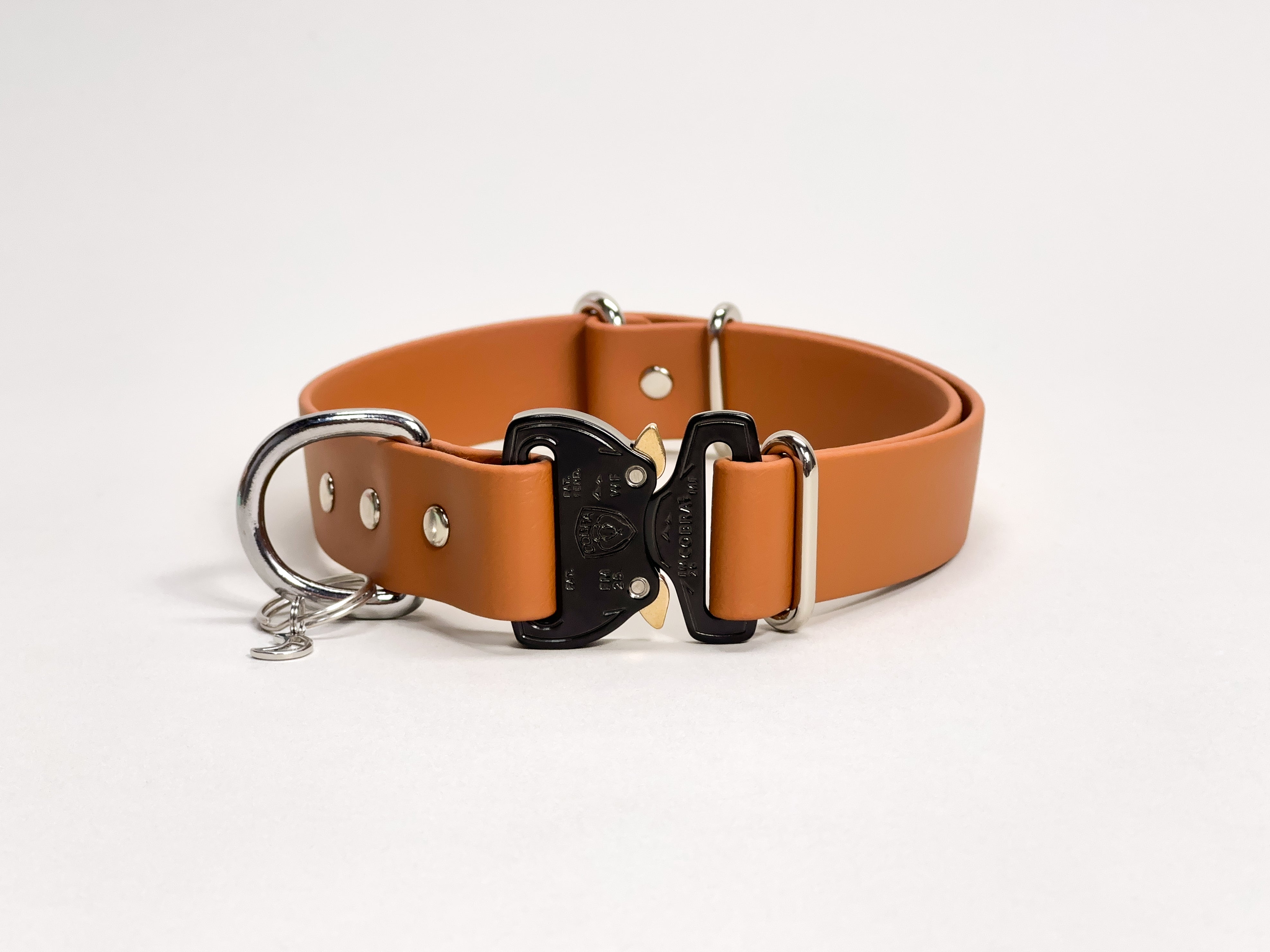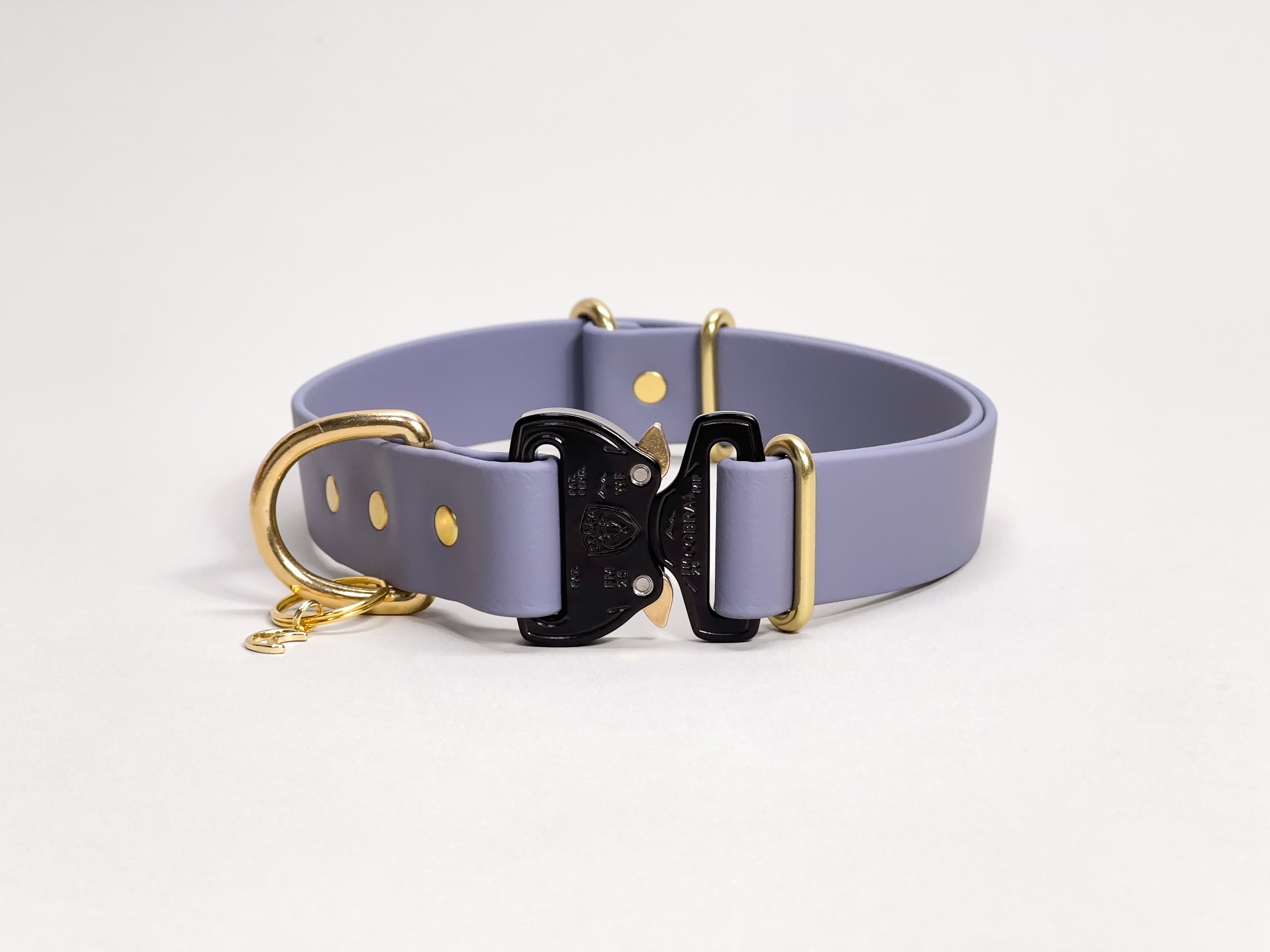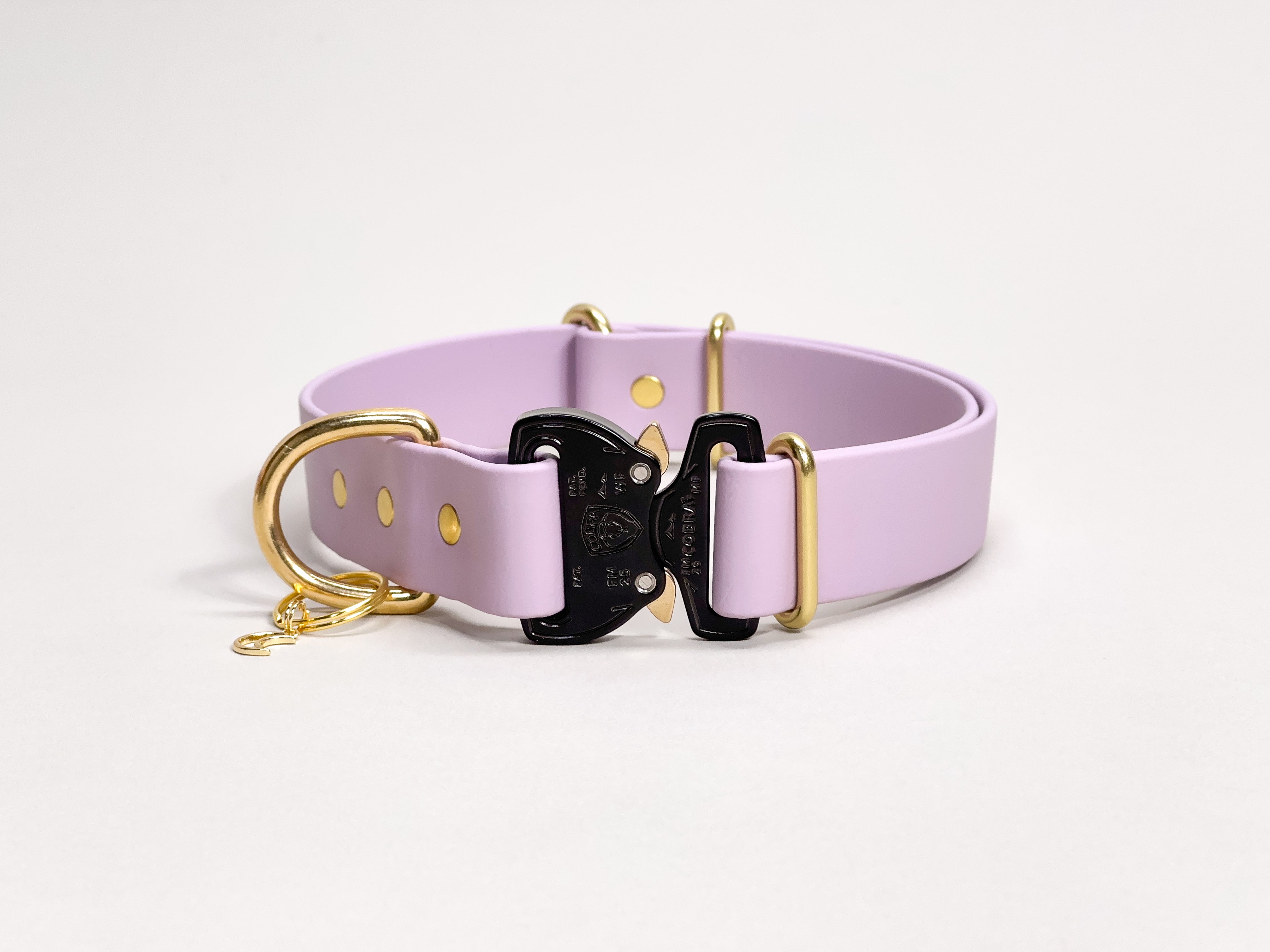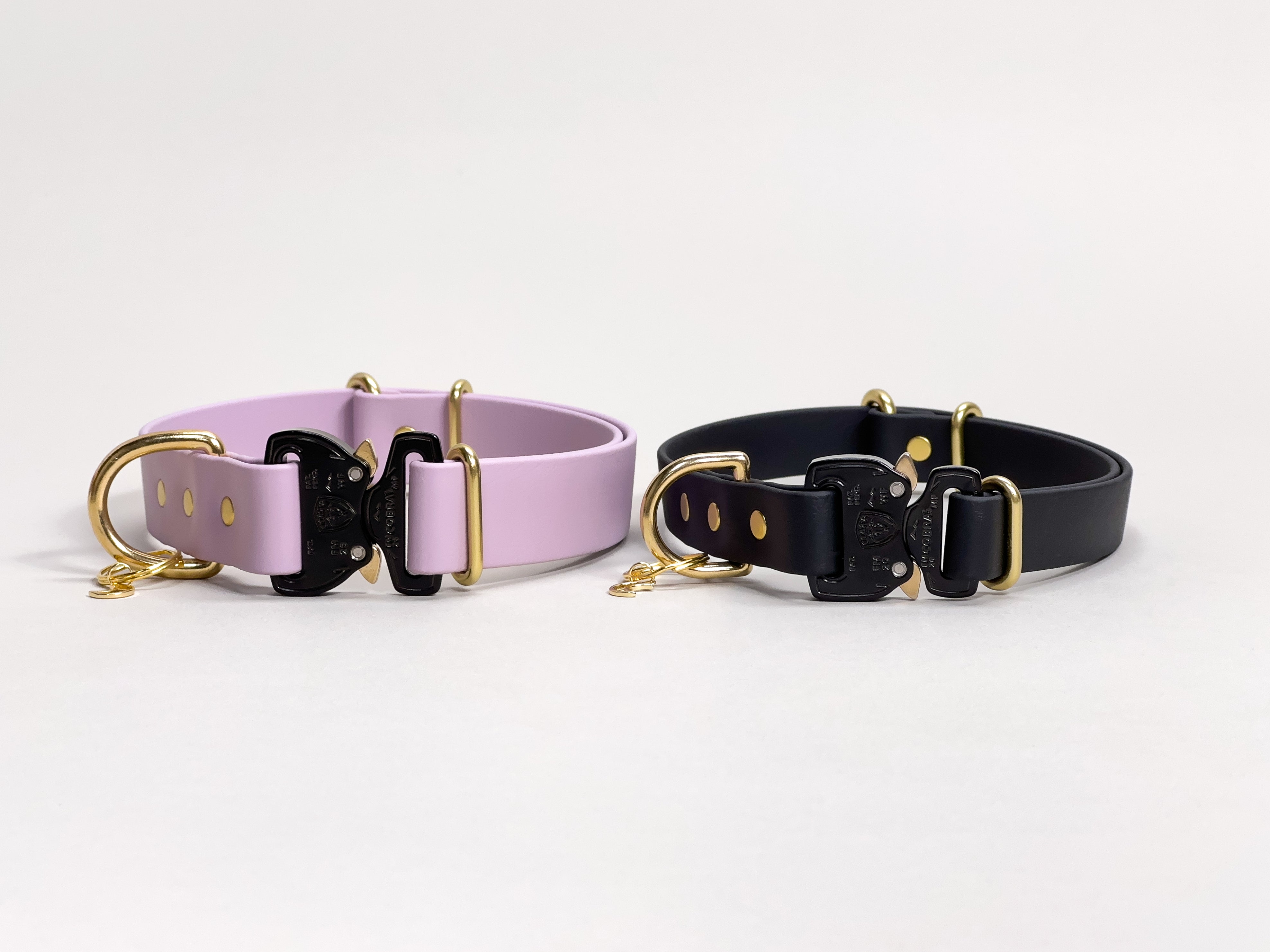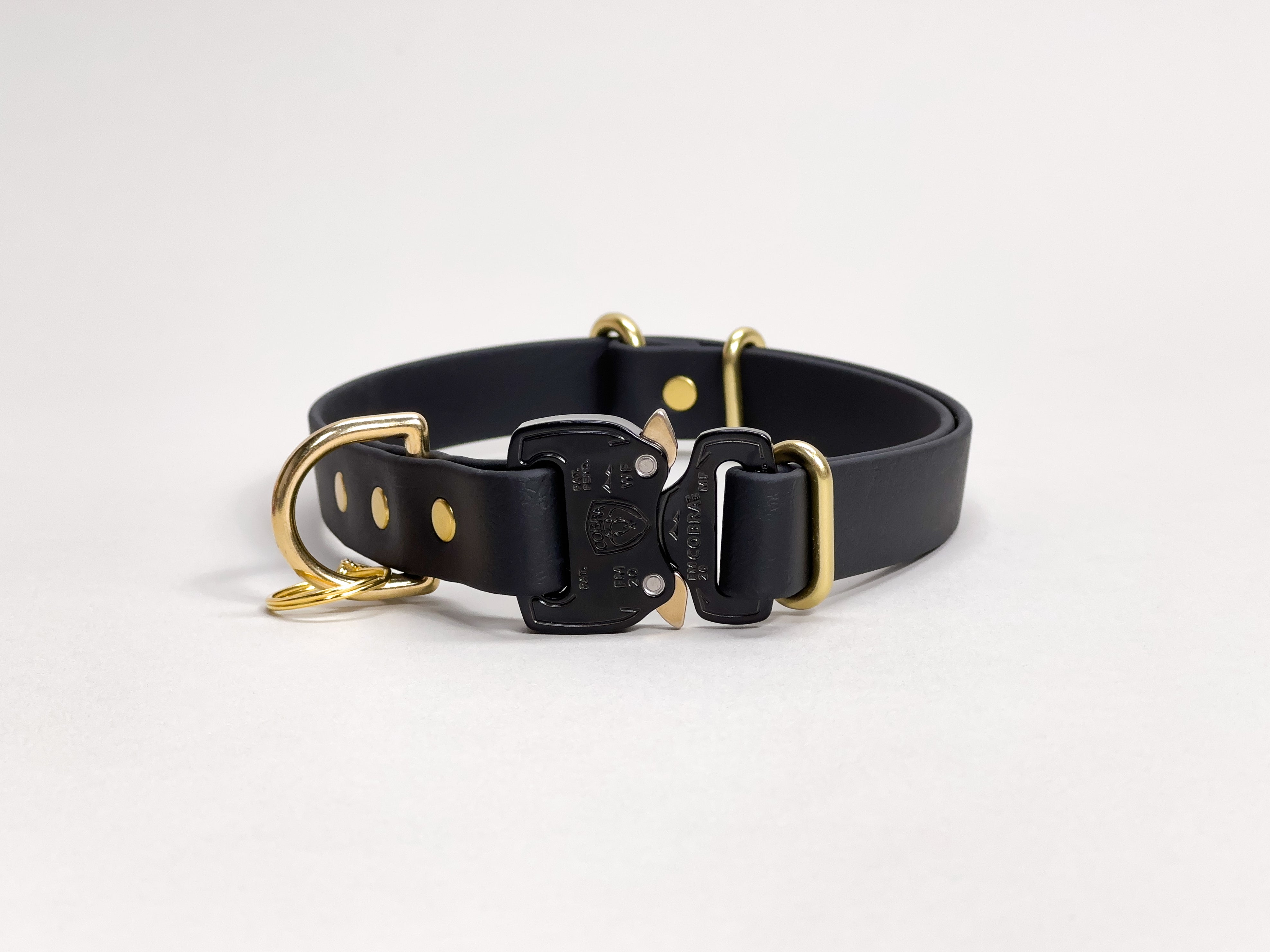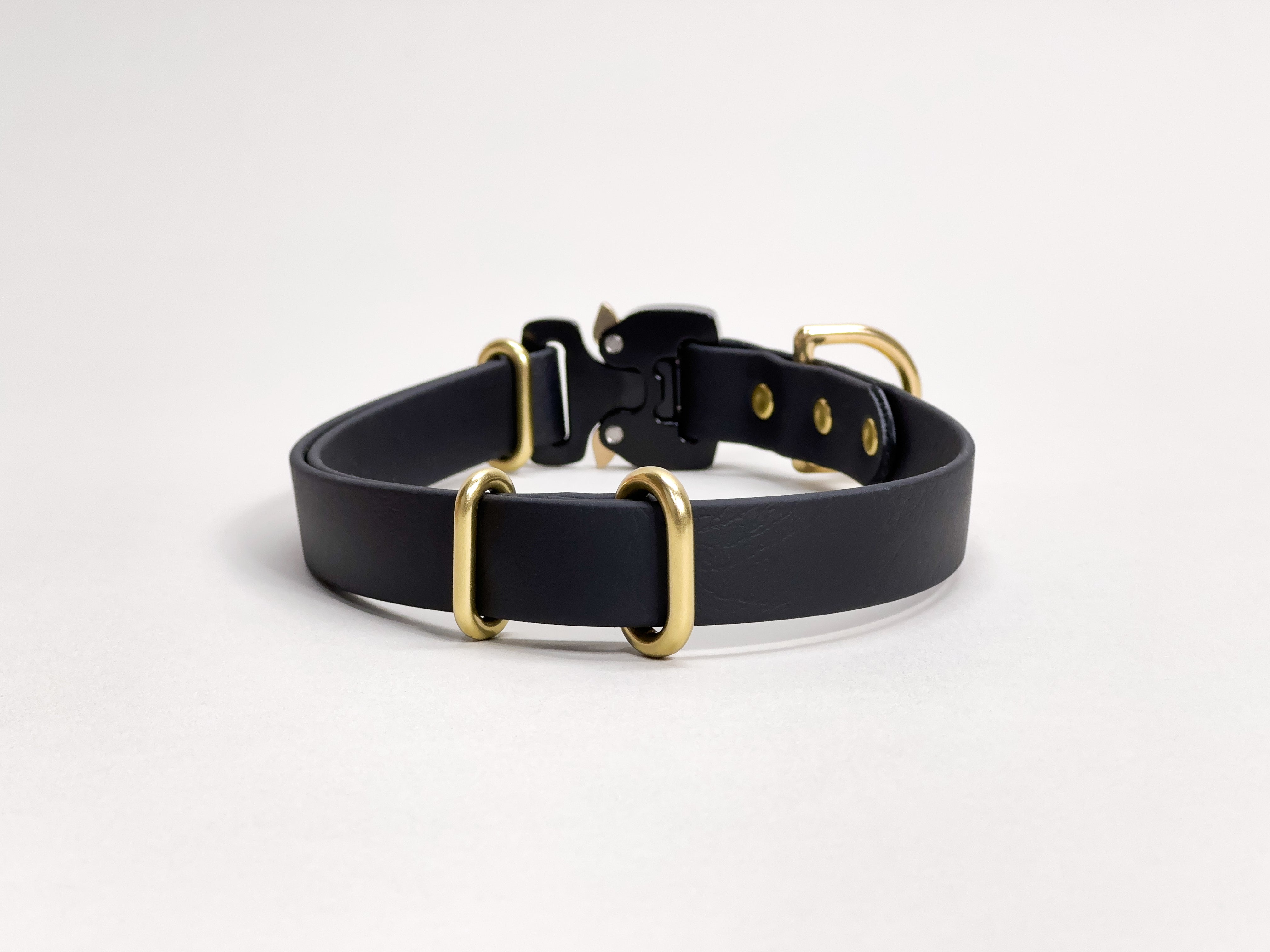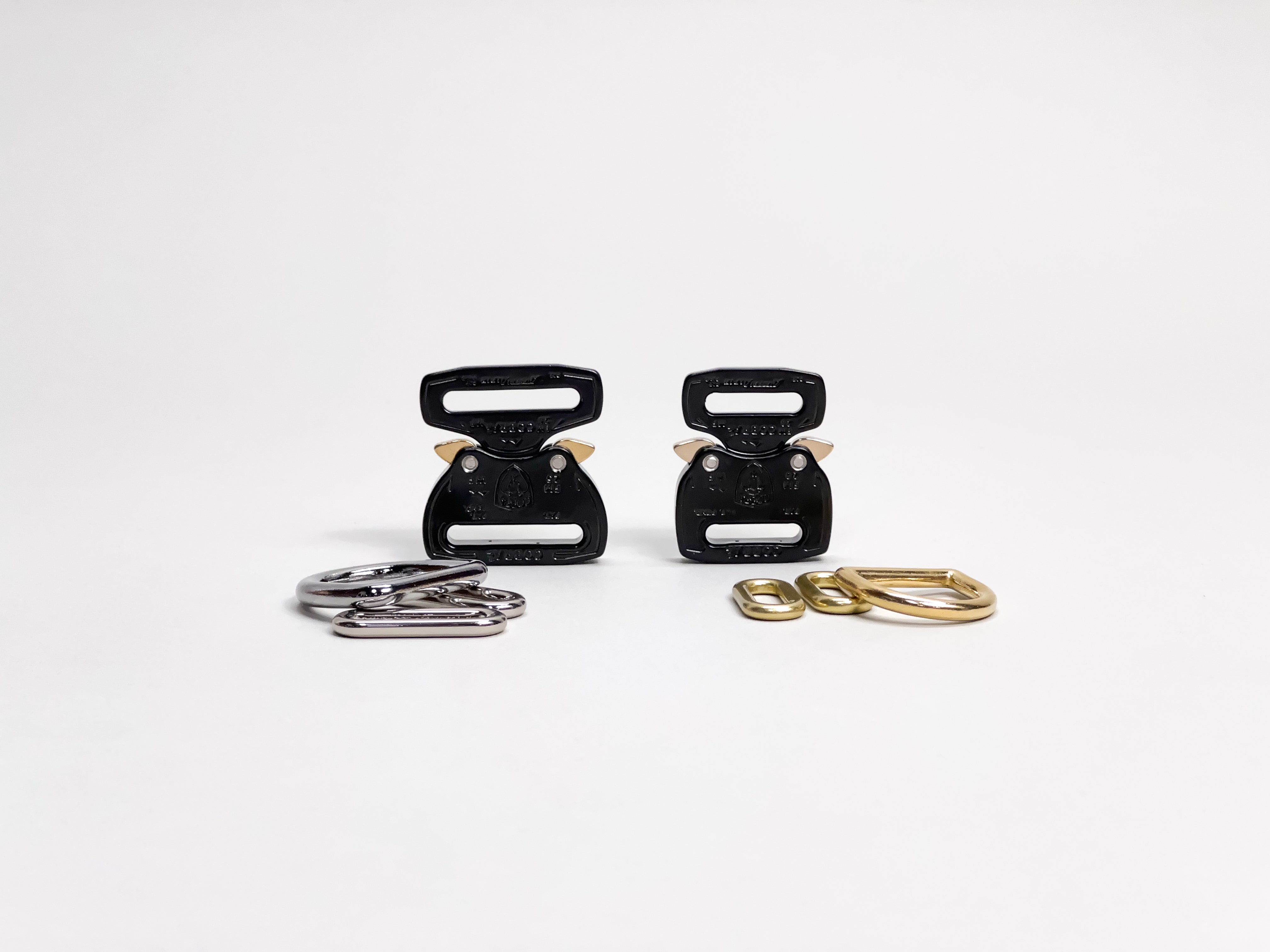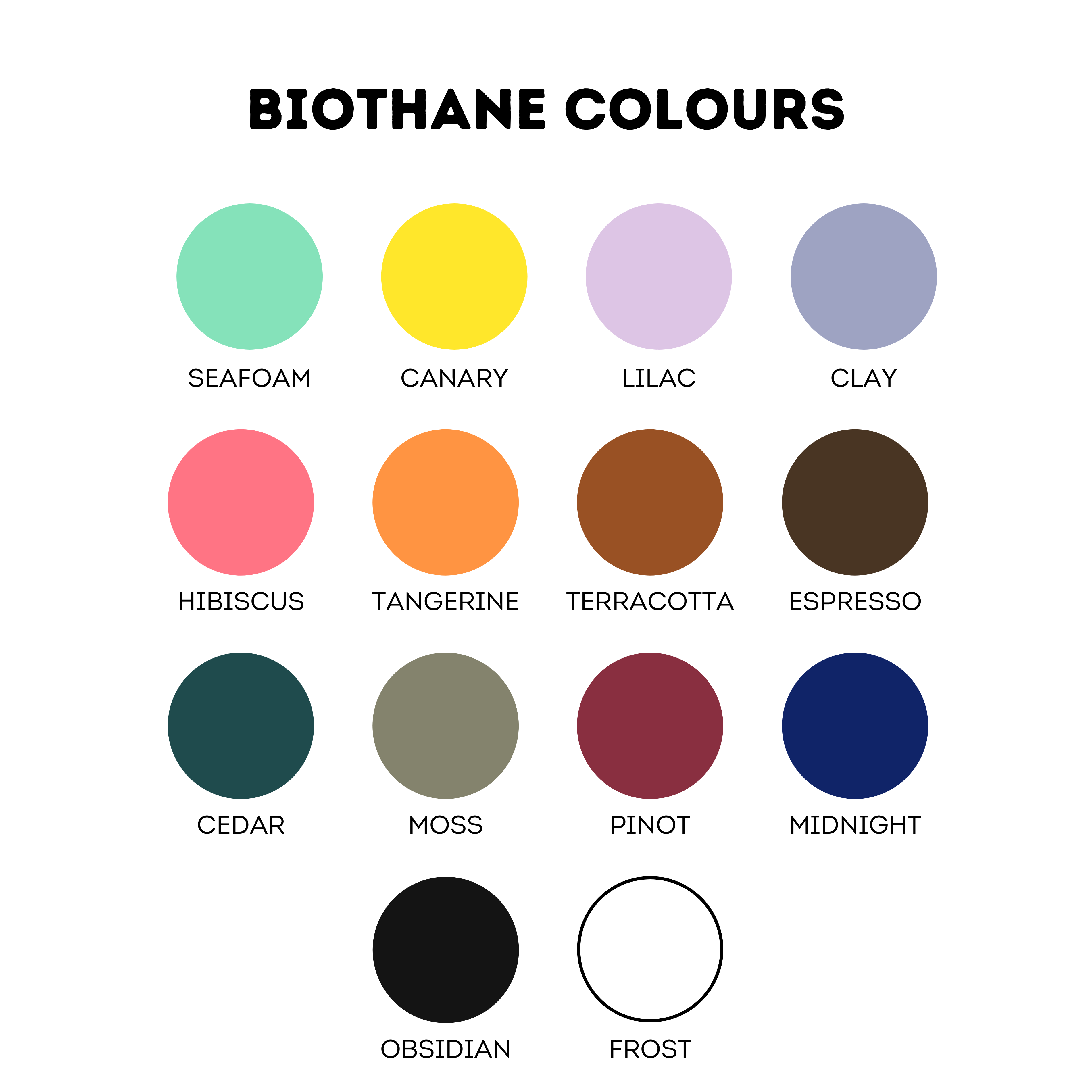 Adjustable Biothane Quick Release Collar
Description
Our quick release collars have been designed with durability and quality in mind. This is why we've opted to use authentic Austrialpin Cobra FM buckles, which are the best of the best when it comes to quick release hardware. These buckles are made in Austria from stainless steel, aluminum alloy and brass components and have an 800lb working load rating. 
Our quick release collars are made from standard weight Biothane, which allows them to be adjustable in size. This makes the fit of these collars much more forgiving than a traditional belt-buckle style collar! While the buckles are only available in a black finish, the rest of the hardware on the collar is available in your choice or brass or chrome. Each collar is finished with a Strange Tails moon charm to match your hardware selection. 
A few notes: 
- Due to the streamlined adjustment mechanism used, you may find that the collar needs to be tightened and re-adjusted from time to time. If this is of concern to you, we recommend you look at our collection of classic buckle collars.

- While the quick release buckles we use are extremely durable, the black finish will wear away with use. As such, we will not cover wearing of the finish or cosmetic damage to the quick release buckles under our warranty. 
About Biothane
Biothane is a coated webbing material that is strong, flexible and lightweight.
It's also waterproof, stink-proof, and stain-proof, making it extremely easy to care for and clean. This makes it our material of choice for pups that love to swim or get dirty!
We use the "Super Heavy" Biothane for all of our leashes, handsfree adapters and classic collars which has a substantial and luxe feel to it. Our adjustable quick release collars and martingale collars use the "Standard" Biothane.
Care Guide
One of the best things about Biothane is how easy it is to care for and clean. Simply soak your gear in warm soapy water as needed. You can use an old toothbrush to scrub away any stubborn dirt. Rinse away any remaining dirt and soap residue with clean water.
Solid brass hardware naturally oxidizes as it ages. It can leave tarnish marks against the biothane, especially on the lighter colours.
To remove tarnish marks, we recommend using a magic eraser or a small amount of rubbing alcohol. Please ensure to thoroughly rinse your product with soap and water before using your gear again.
While Biothane is easy to clean, it does still get dirty. Please keep in mind that lighter colours will show dirt and tarnish marks more easily, and will require more frequent cleaning to keep looking fresh!
Sizing
Quick Release Collar Sizing:
S: 12-17" (30-43cm)
M: 14-21" (35-53cm)
L: 16-25" (40-63cm)
XL: 18-29" (45-73cm)
Adjustable Biothane Quick Release Collar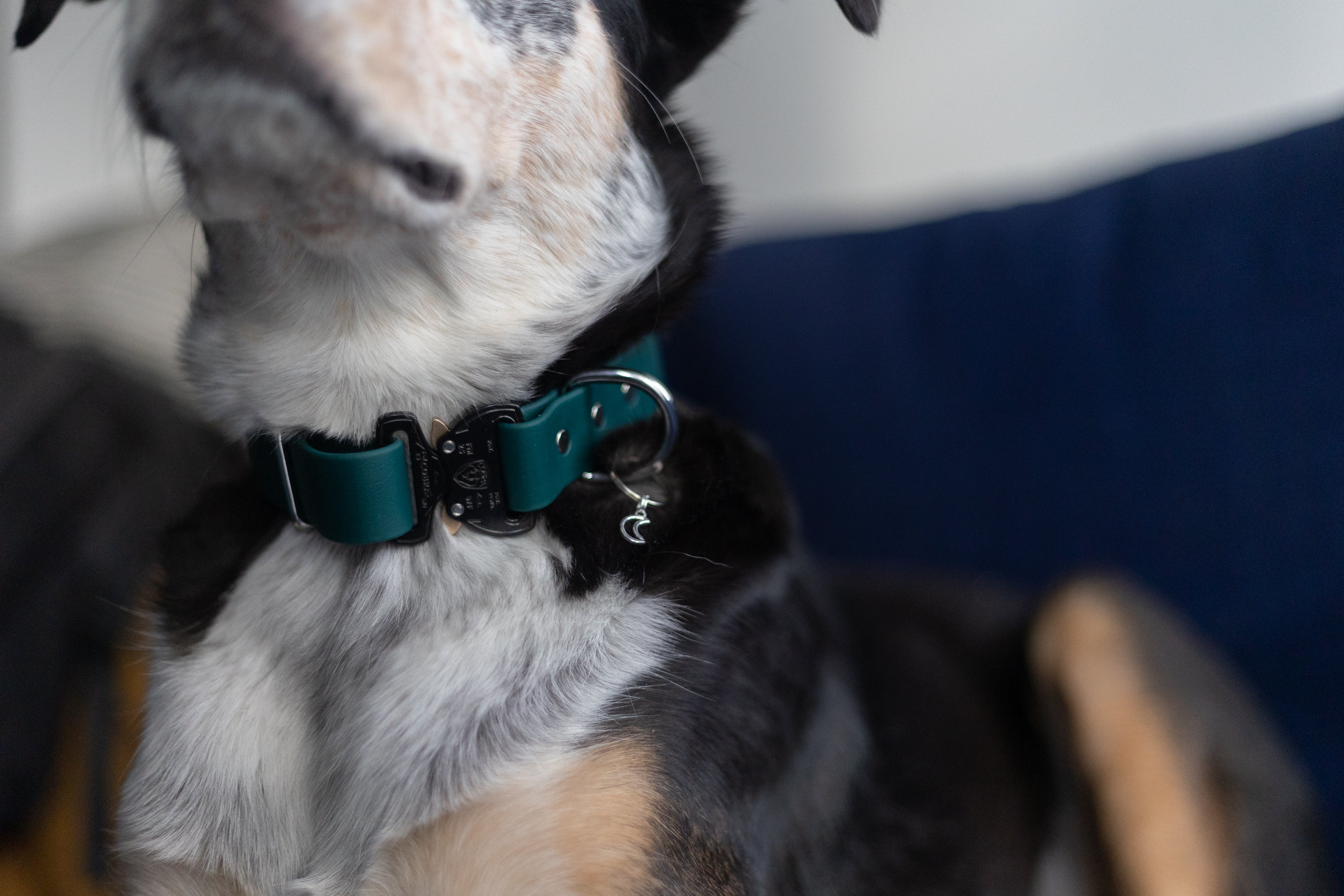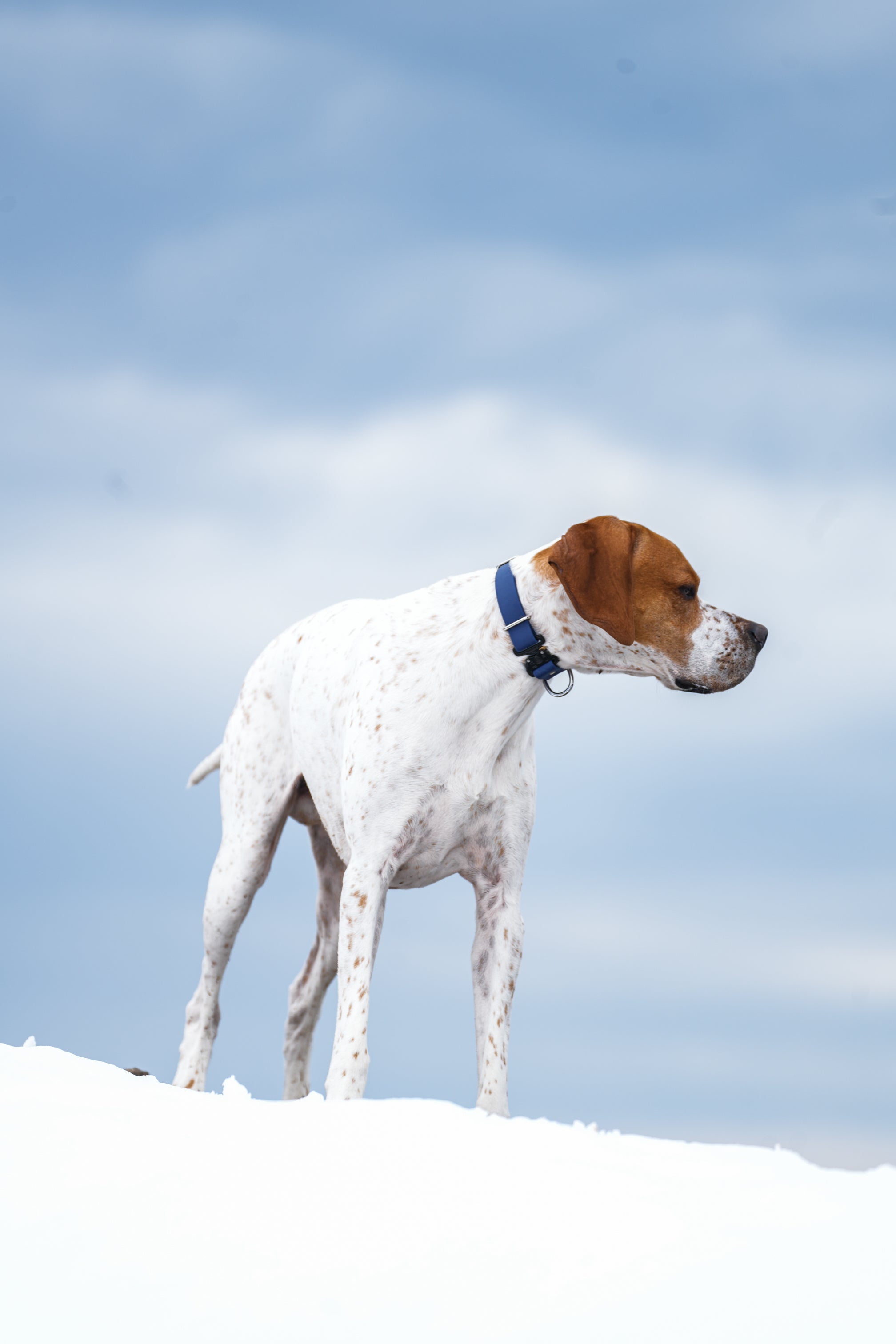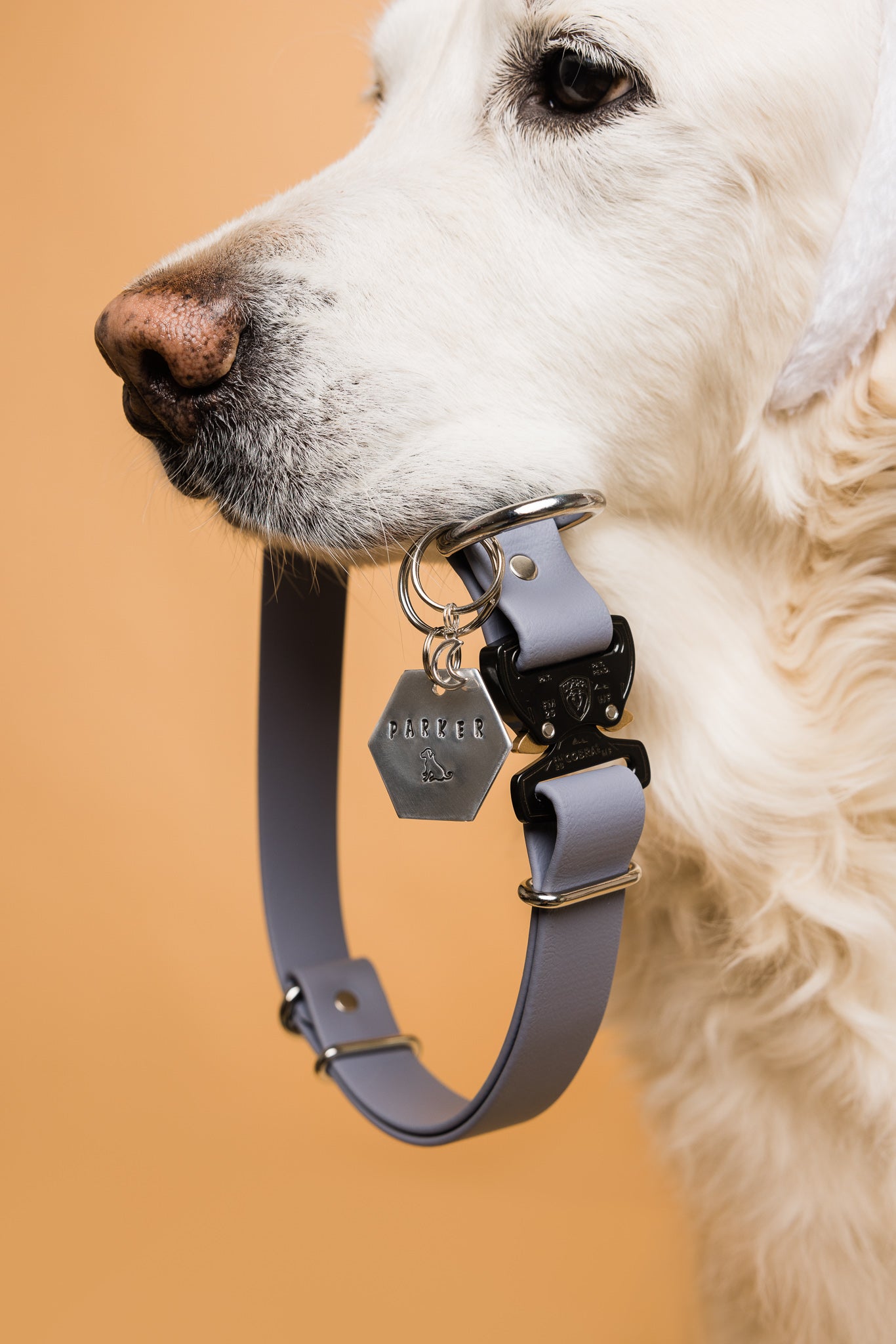 Adjustable Biothane Quick Release Collar
A beautiful everyday collar
For my first strange tails purchase all I have to say is that I love it. His new collar and leash match's so many of my outfits that he has been wearing it everyday since he got it. He feels so comfortable and fits so nice it doesn't irritate him like some others do. I get some many compliments on it when he goes to work with me. I will be definitely ordering more.
Quick Release Collars
Absolutely love our adjustable quick release collars. The biothane material makes them easy to clean after all our adventures.
Beautiful collar
Good quality and very well made. Highly recommended!
10/10
I own 2 sets of the leashes, hands free adapter, & collars and i'm obsessed with them. They are so sturdy and stylish. We get so many compliments on our walks & in stores. If I ever added another pup to my family they would immediately get a new Strange Tails set!