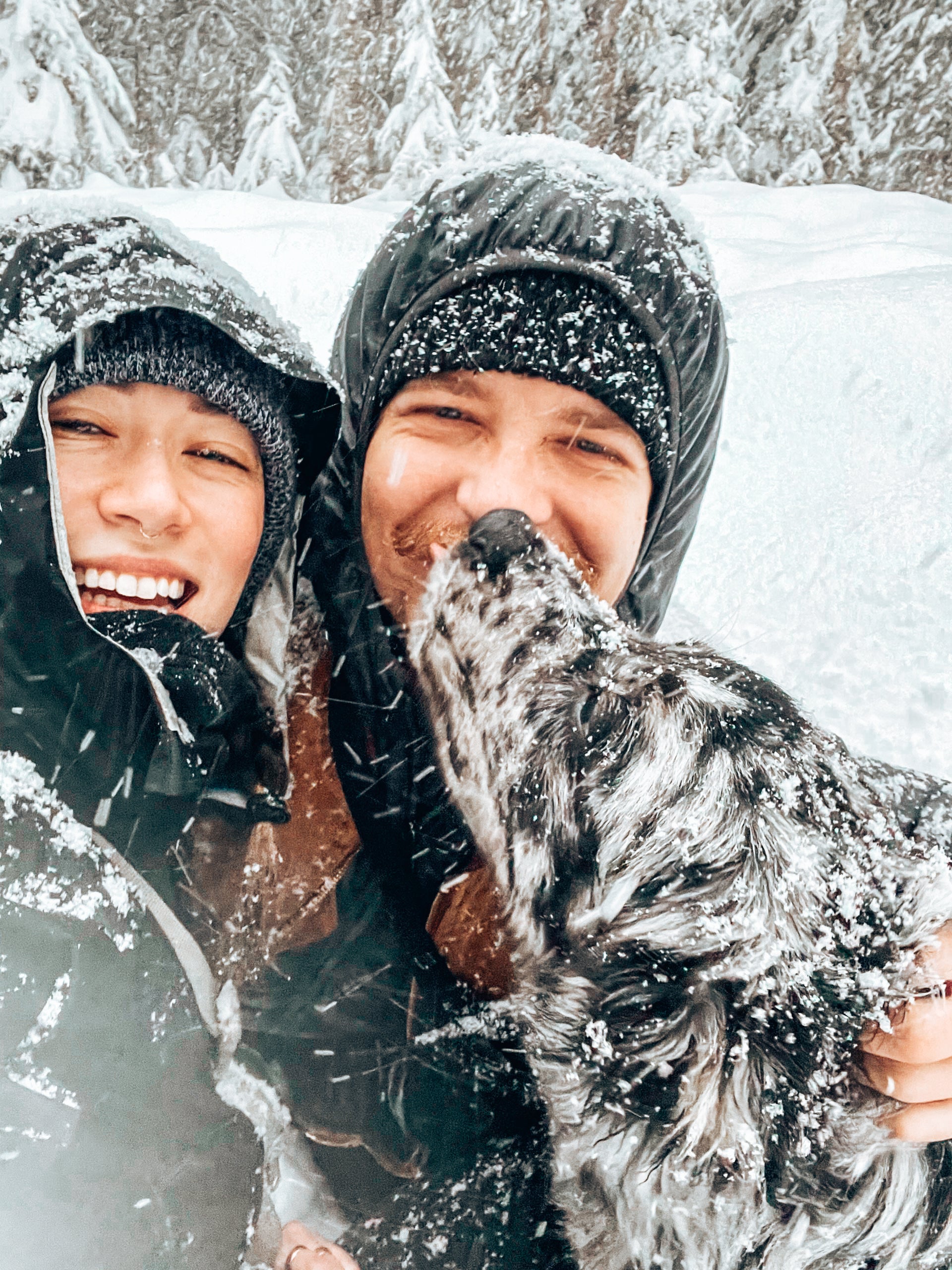 Who We Are
We're Savannah, Jake and Finley - the team of three behind Strange Tails.

The idea for Strange Tails was born after we brought Finley home in 2020. As with every new pup, we had to equip Fin with all sorts of gear while he was growing. Armed with ten years of leather working experience, Jake quickly set to work making Fin's collars and leashes himself.

Since making those first designs, we haven't looked back. The three of us have worked together to improve each detail to be more comfortable for Fin and more functional for us. Now we are excited to be sharing our designs with you!

When we're not in the studio at the bench, you can find us playing outside with Finley & enjoying what beautiful British Columbia has to offer.
What We Do
We handcraft beautiful and functional dog accessories from Biothane and leather in our Vancouver, BC studio.

Our products are designed to be stylish, durable, and comfortable for your dog. We source the highest quality materials and meticulously handcraft each item to ensure that it is built to last. Whether you're strolling the neighbourhood, brewery hopping, or heading out on your next adventure, your Strange Tails gear will take your pup there in style.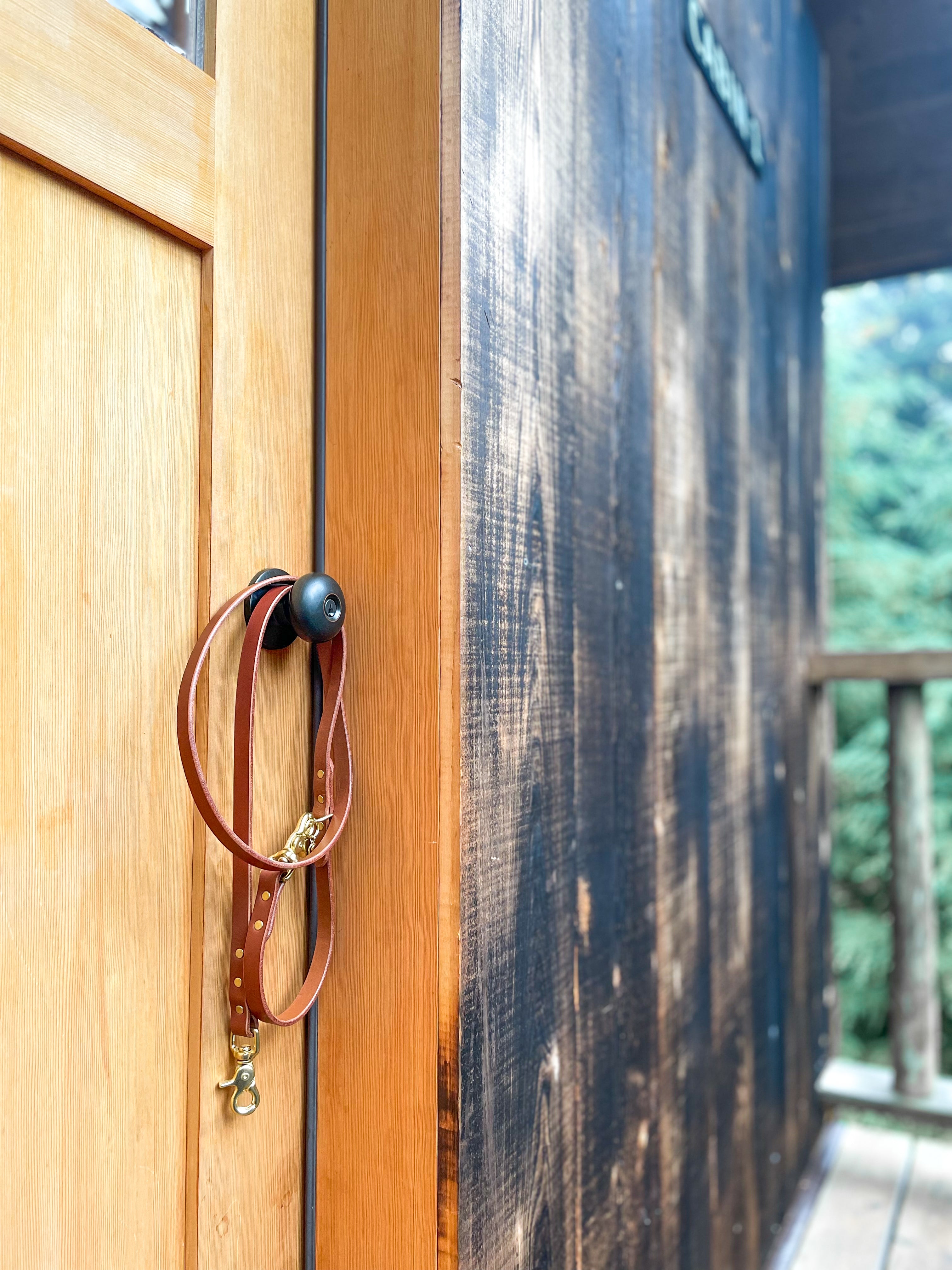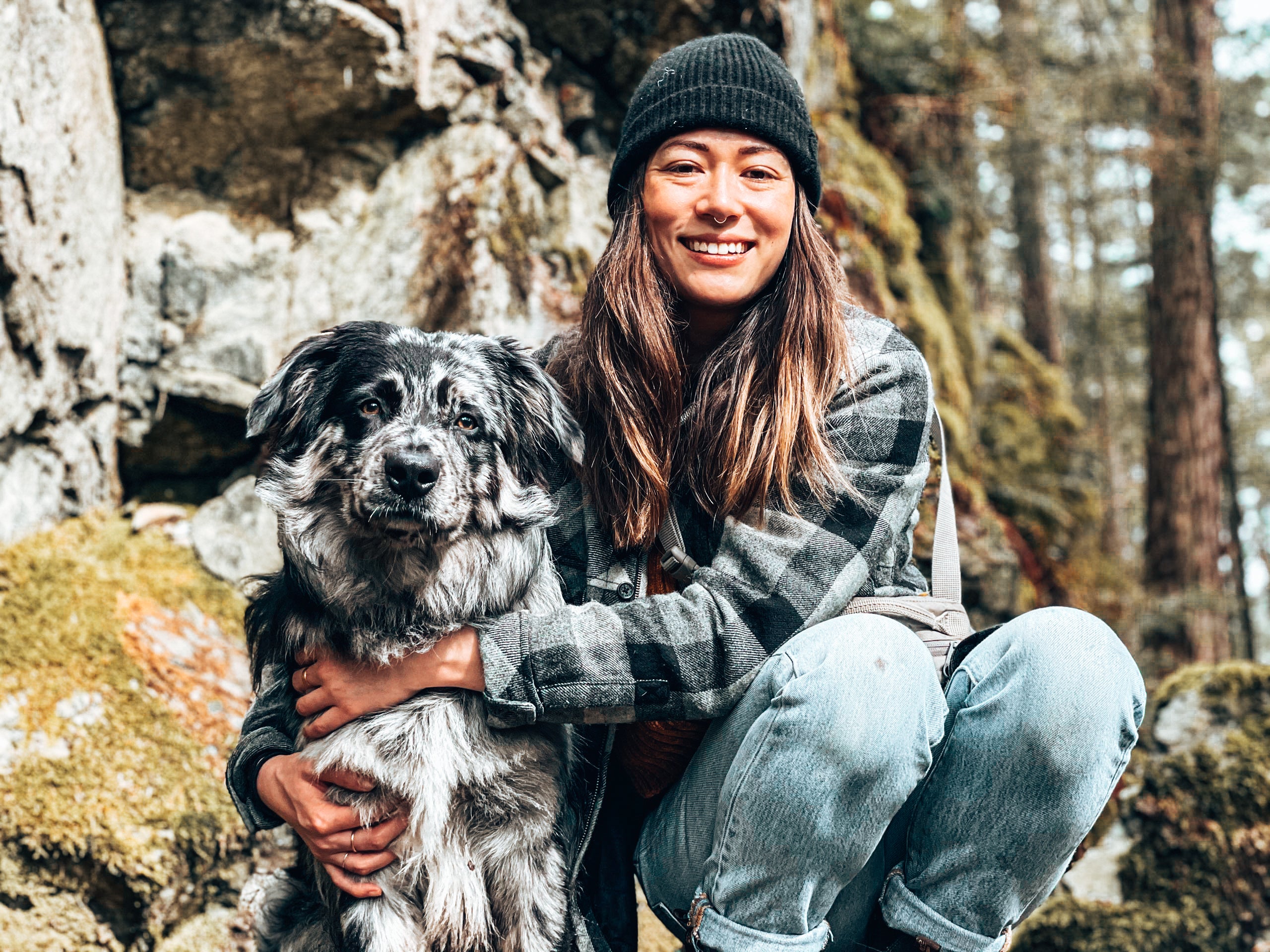 Our Values
At Strange Tails we view durability and sustainability as two sides of the same coin. It's important to us that all of our goods are built to last, both to offer you the best possible value, and to minimize our environmental impact. To back this up, we offer a lifetime warranty on all of our products.
We also exclusively use vegetable tanned leather in our goods. Veg Tan is produced using an old world methodology involving plants and tree bark, instead of using Chromium and other toxic chemicals as is the case with 90% of today's leather. Not only is this method of tanning better for the environment, but it also yields a better product.

We aim to minimize our environmental impact wherever possible. Almost all of our packaging is recyclable and we have minimized the use of plastic.