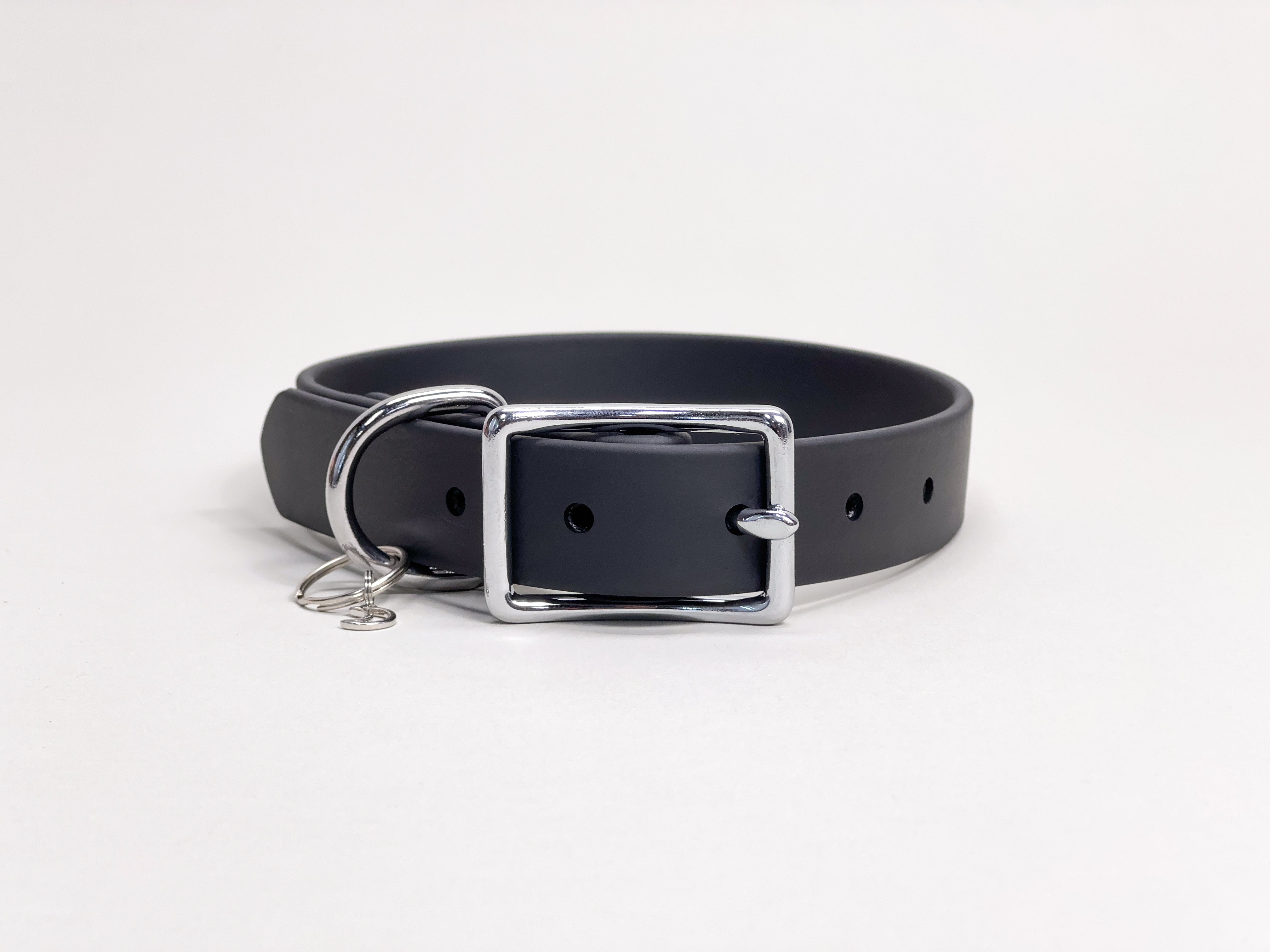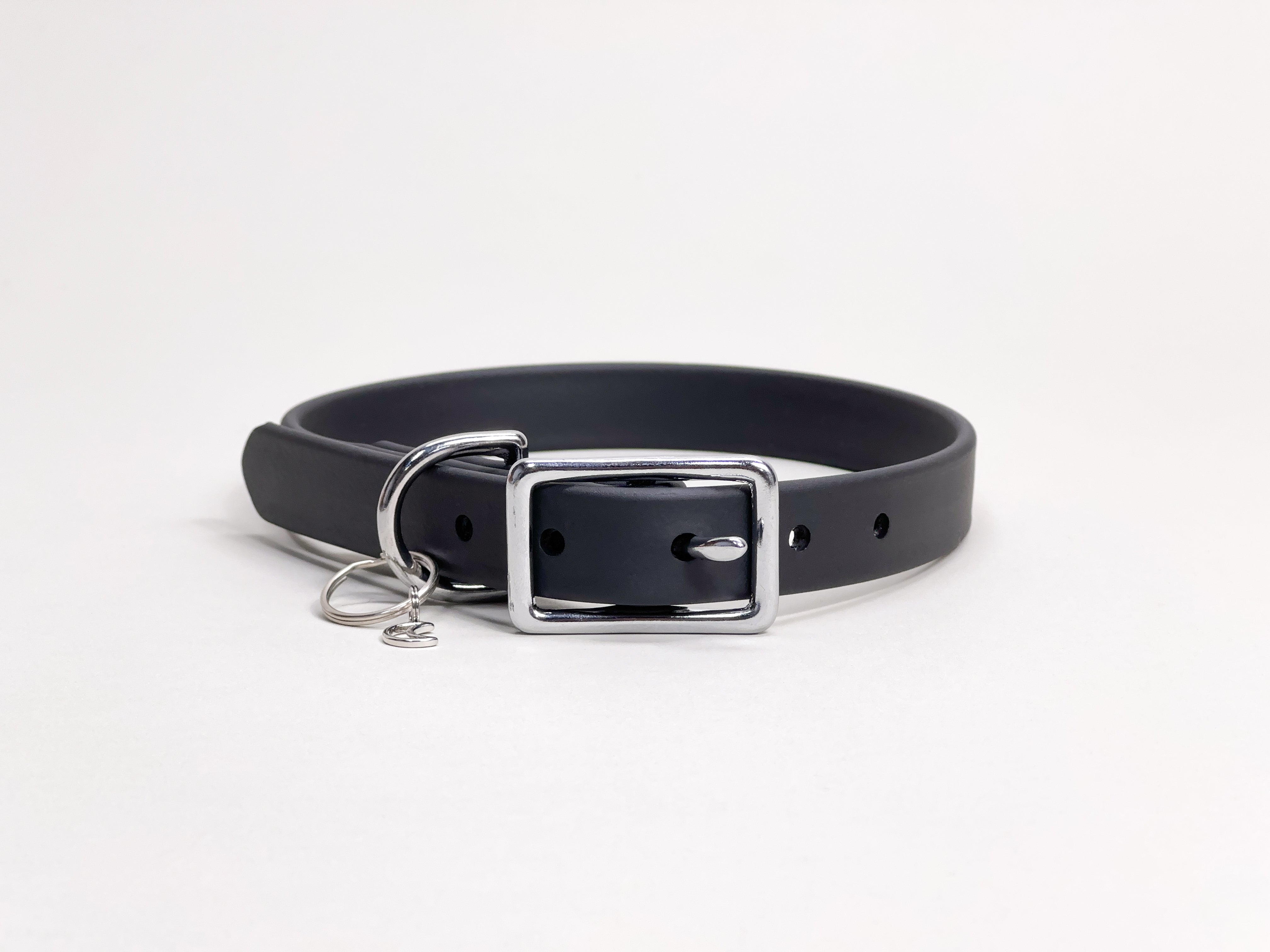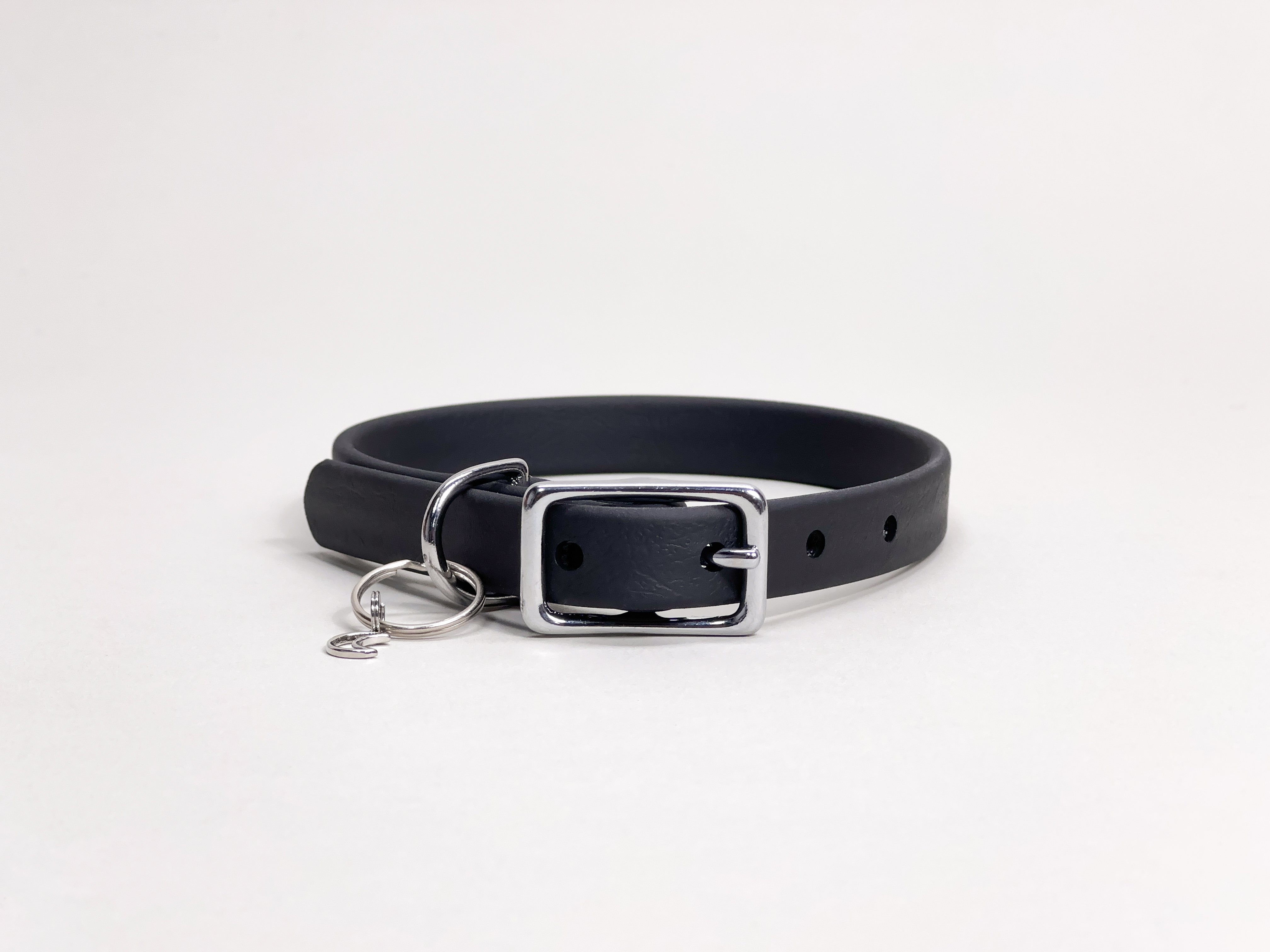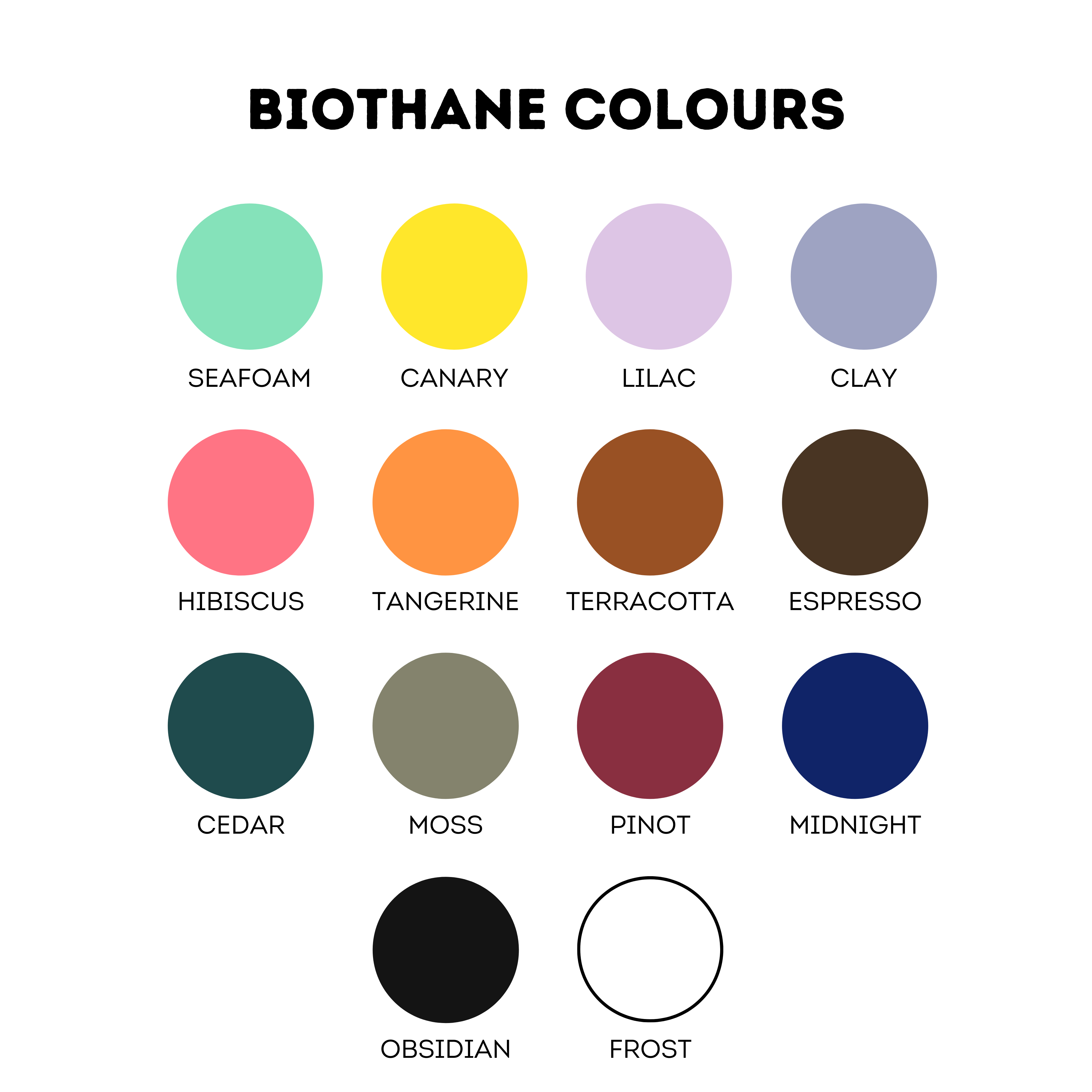 Obsidian - Classic Biothane Collar
Description
Our Classic Biothane Collar features a timeless buckle design. We use solid brass and chrome-plated solid brass hardware, which won't rust over time.
All of our collars are finished with a Strange Tails moon charm to match your hardware selection. Proudly handmade in our Vancouver, Canada studio.
About Biothane
Biothane is a coated webbing material that is strong, flexible and lightweight.
It's also waterproof, stink-proof, and stain-proof, making it extremely easy to care for and clean. This makes it our material of choice for pups that love to swim or get dirty!
We use the "Super Heavy" Biothane for all of our leashes, handsfree adapters and classic collars which has a substantial and luxe feel to it. Our adjustable quick release collars and martingale collars use the "Standard" Biothane.
Care Guide
One of the best things about Biothane is how easy it is to care for and clean. Simply soak your gear in warm soapy water as needed. You can use an old toothbrush to scrub away any stubborn dirt. Rinse away any remaining dirt and soap residue with clean water.
Solid brass hardware naturally oxidizes as it ages. It can leave tarnish marks against the biothane, especially on the lighter colours.
To remove tarnish marks, we recommend using a magic eraser or a small amount of rubbing alcohol. Please ensure to thoroughly rinse your product with soap and water before using your gear again.
While Biothane is easy to clean, it does still get dirty. Please keep in mind that lighter colours will show dirt and tarnish marks more easily, and will require more frequent cleaning to keep looking fresh!
Obsidian - Classic Biothane Collar
Strange Trails is our absolute favorite!
Our leash and collar combos from strange tails are hands down the best. The quality is amazing, with great attention to detail. The boithane is so easy to clean, especially if you had a mud loving pup like mine. Customer service is also 10/10. We highly recommend!
Moss - Classic Biothane Collar
Gorgeous, Classy, Elegant
I am thrilled with all of my Strange Tails Gear. Recently, I got compliments on it at the vet office. The Biothane is thicker than what you would receive from a commercial company like Gun Dog Supplies. The hardware is heavy and good quality. It washes and wears well. It's supple and just lovely. The little moon charm is one of my favorite little features. Customer service is very responsive and helpful. They want you to be happy. And don't get me started on the colors! It's hard to choose just one, so I'm glad the leashes allow for a two-tone look. All together, they really highlight what the company is all about. The colors are just gorgeous!
MUST HAVE
I have now been working with the hands free adapter and leash set for a month and I could not imagine dog training any other way. I have a 9 mo service dog in training and she has made a bit of damage from chewing on the lead at the beginning and it has held up great since. I love how simple it is to clean, and that it is very waterproof. Would definitely purchase again!